This week at Mezz Entertainment we're featuring upcoming artist Noah Richardson and his new track, "Painful" – a calming, groovy track reminiscent of artists like Dominike Fike and Honne.
Noah's journey to music was not always a straight path. Originally, he started off on the premed track in college. Around his sophomore year, he decided to fully commit to music by changing his major and dedicating his time to his craft every chance he got. In between classes and assignments, he would be practicing and writing songs. Back then, Noah says " It was a lot of fun honestly…It felt like I could just watch a Youtube video and learn anything."
When it comes to writing music, Noah's process has evolved a lot over time. Many of his songs are different and reflect different memories or sonic vibes. When talking about his songwriting process, Noah says, "I feel like as I've learned more things and added more colors to bring to the canvas, it has changed." Specifically, with "Painful", the song came organically through a jam session with two friends. When jamming and practicing for an upcoming show, Noah's friends, "Got into this really tight groove" which is now the music to "Painful".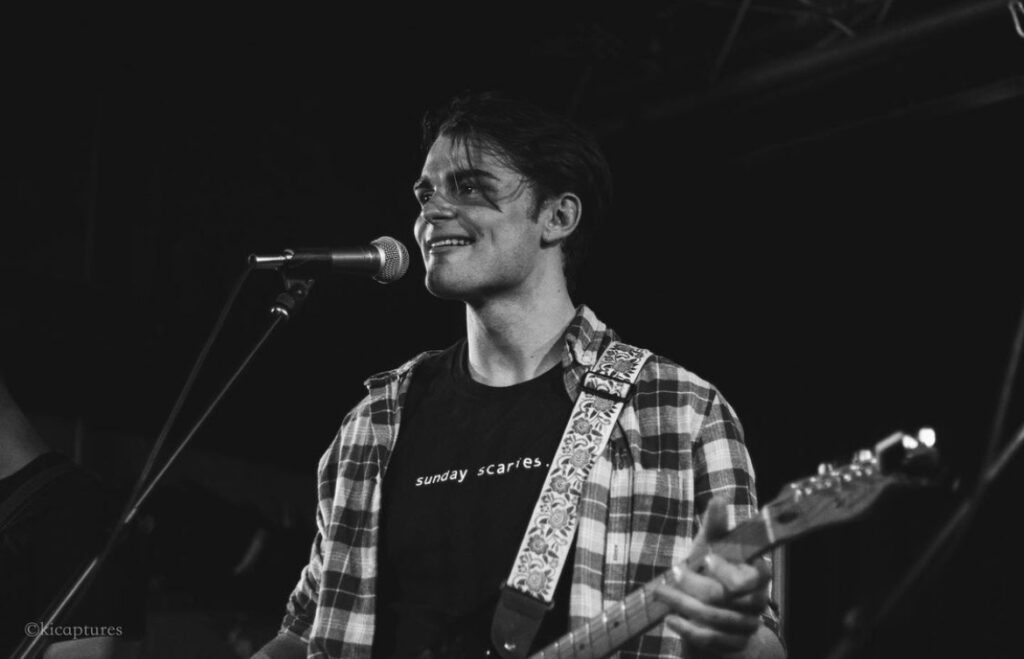 "Painful" is Noah's latest track, following his success with, "lowercase letters". "Painful" is an alternative pop song with a steady beat and open sound. Compared to his previous tracks, this song is much different. As he developed this song from a jam session with other artists, Noah says, "I've never really written with more than one person before and I found it amazing that everything contributed to the mood of this song." Naturally, the qualities that make "Painful", are so much different from previous songs he's released.
With music that stretches in so many different directions, it is easy to tell that Noah pulls inspiration from many different artists. While the music that he produces is more in the alt-pop style similar to Dominic Fike, Cage the Elephant, or Beck, he constantly refers back to artists like Brandi Carlile, Jack Johnson, and John Mayer just to name a few. All of those qualities blend together to make his music so different. As Noah puts it, "I try to have different things to say or different angles on something."
Like many new artists, Noah utilizes social media to reach new audiences with frequent posts across all of his platforms. While it is a necessity for some, Noah regards it as both a blessing and a curse. He comments, "It can be frustrating to compete with algorithms and such, and taking time away from making music." but simultaneously, these new platforms allow you to reach new audiences.
Be sure to check out "Painful" on the Mezz Music Mondays playlist and follow Noah Richardson on all of his social media platforms! To hear more interesting stories, follow us @mezzentertainment on Instagram and Tiktok to keep up with our next post. Be sure to submit to our playlist here for a chance to be featured on our blog next week!