April 1, 2022
We love to give artists the opportunity to showcase their talents on our Mezz Music Mondays playlist. This week, we wanted to feature the soulful voice of up-and-coming artist, Yadha the Great. On this week's playlist, we're highlighting her song, "The One", which samples the iconic track, "Love" by Keisha Cole. 
Yadha, released her first song in 2020. Although she is a relatively new artist, music has always been around her from watching her cousins becoming musicians to hearing her Grandfather play the bass and sing. Her love for music blossomed from that as well as a love for words and poetry. Like many artists, she uses her music as a creative outlet where she can openly express her emotions. She says, "Music is a big deal for me because I am not very open with my feelings and I feel that this is an outlet for me."
Her most recent release in March, Genuine Star, reflects her own poetry as well as the sonic qualities of the musicians she grew up with. When asked about the artists that influence her, she says that "Most people get surprised when they ask me this question", because of the range of music and how different it is from her own style. From the greats like Queen Latifah, to Charlie Wilson, to Jorja Smith or Adele, Yadha enjoys music that tells a story and looks to do the same in her own work.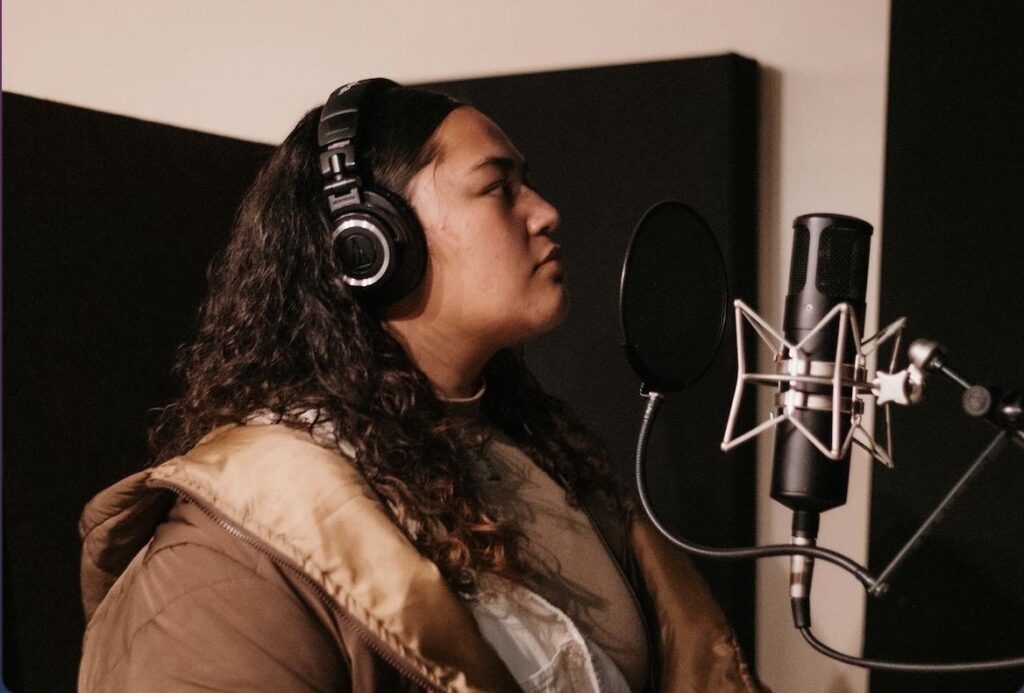 "The One" is truly an eyecatching song that starts with a familiar and nostalgic sample from Keisha Cole's "Love". Inspired by that song, Yadha flips the song to talk about finding her "one" true love. Although she confesses that she has not yet found her "one", she references the love around her from her parents and her sister to write this ballad. Different from her other music, this song seemed like more of an upbeat change of pace from her more mellow tracks. Specifically, she sees this song as, "Stepping more out of my comfort zone".
If you like, "The One", Yadha recommends that you check out some of her music off the album like her song, "Precise". Similar to, "The One", this song is heartfelt and relatable. She says, "My goal with music is to let people know that they're not alone". Songs with such familiarity in the lyrics and situations, such as "Precise" or "The One", really delivers that sense of comfort to her audience.
Yadha has used social media in a very special way to promote her music. Much like how she writes her songs, she is very private about her personal life unless it refers to her music. She uses Instagram as a way to immediately promote and showcase her music confidently which has thankfully delivered more and more people (including Mezz) to her music.
Please be sure to check out "The One" on this week's playlist and follow Yadha the Great on all of her social media pages. If you want to see more inspirational stories like this one, be sure to follow Mezz on Instagram to stay up to date! If you want a chance to be featured on our blog and playlist next week, submit to Mezz Music Mondays here!